ANG Band of the South Concert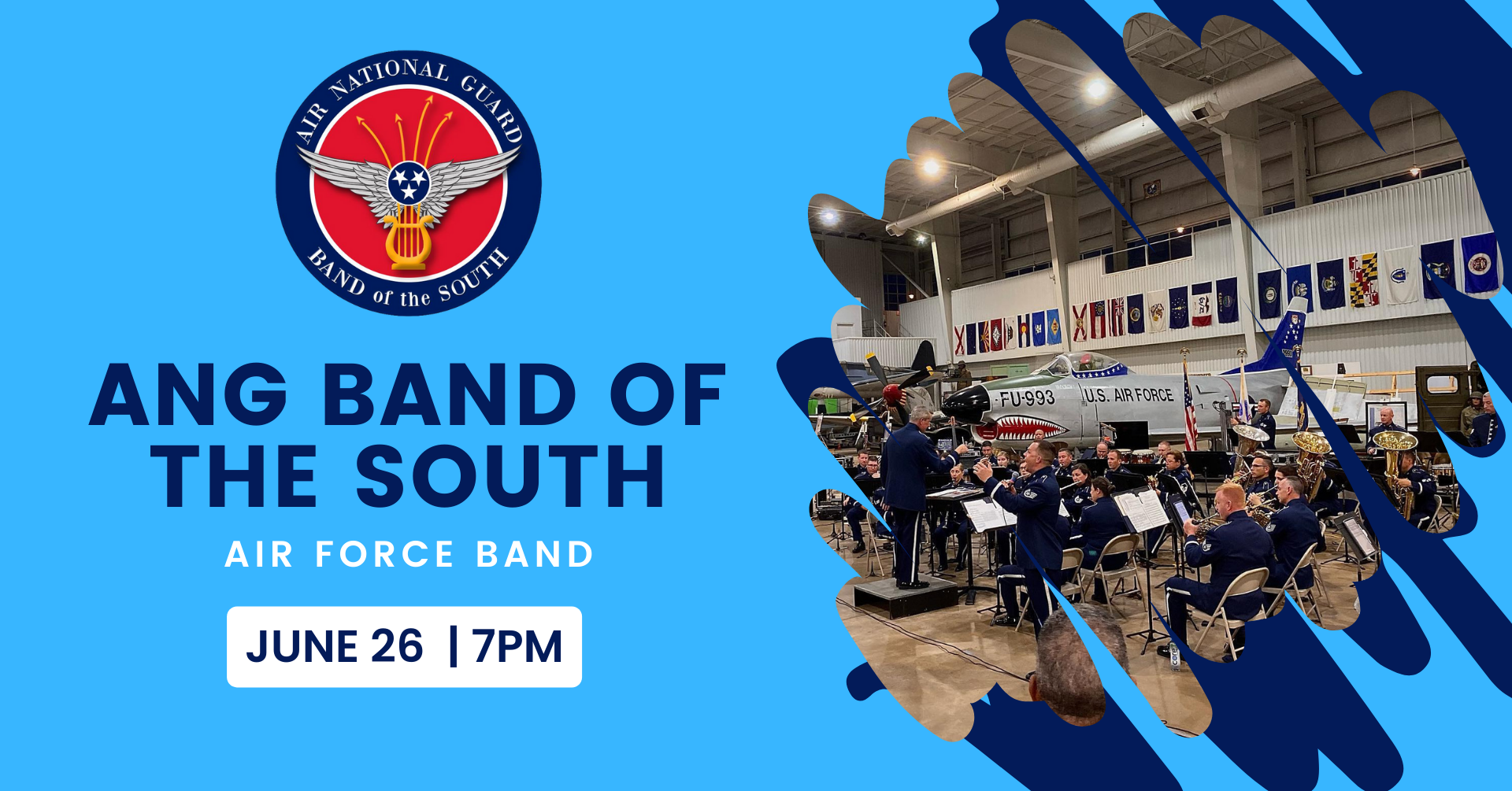 Join us on Monday, June 26 at 7PM for a free concert featuring the Air Force Band! Food trucks and concessions will be available for purchase.
About the Band:
The Band of the South's mission is two-fold: first, to enhance and lift the morale and esprit de corps of our fellow Airmen stationed domestically and abroad; and second, to increase the public's understanding of the importance of airpower, the missions, policies, and programs of the Air Force and the Air National Guard, and the bravery, sacrifice, and dedication of Airmen around the globe.
The Band of the South performs throughout the entire Southeastern United States at both civilian and military functions, supporting public relations projects and Air Force recruiting. Often serving as liaisons between the civilian and military world, the Band of the South tells the story of the Air Force and informs the public about what the military is accomplishing here at home and all around the world.