Chief of Police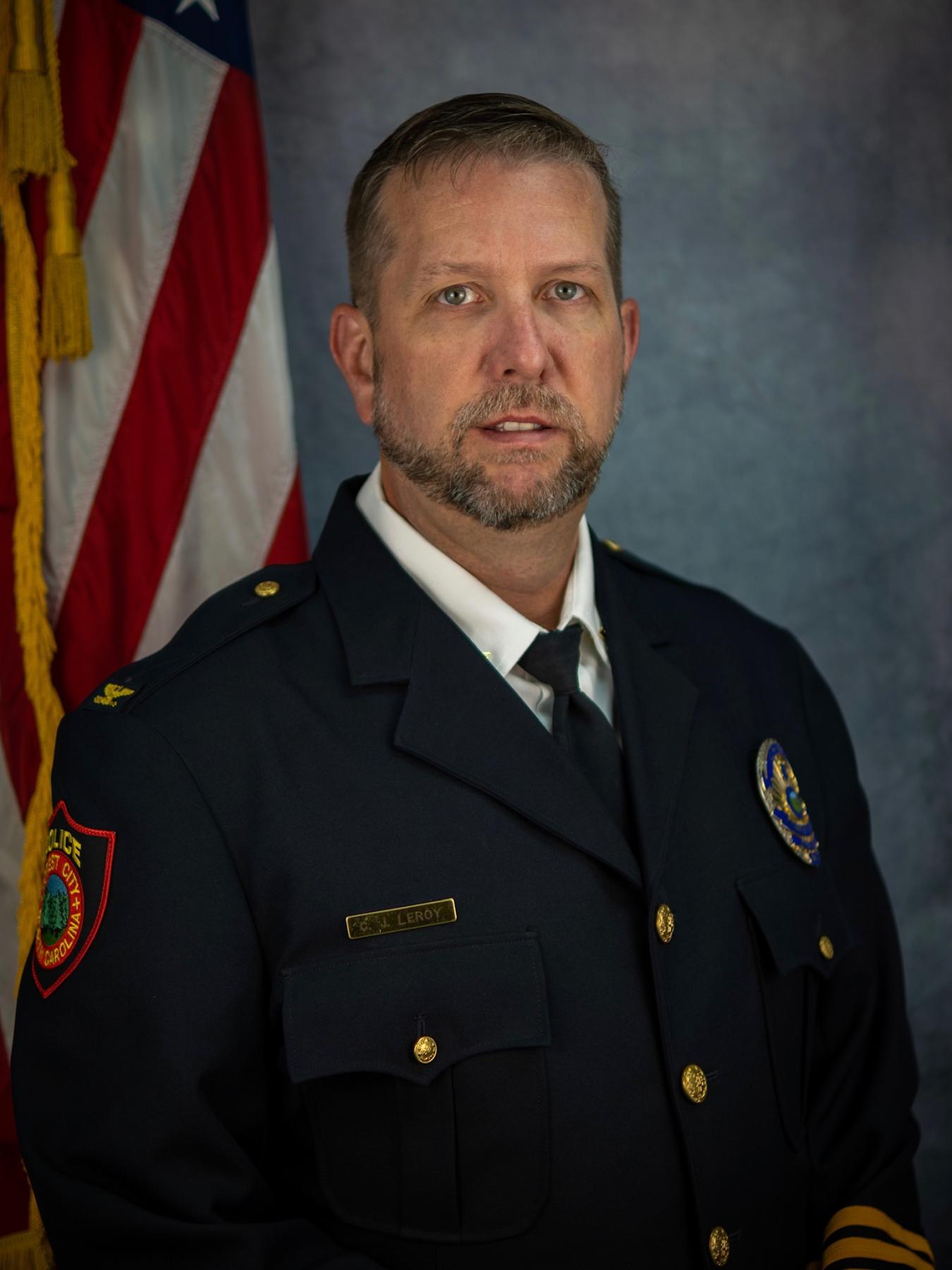 828.245.5555
chrisleroy@townofforestcity.com
On behalf of the men and women of the Forest City Police Department I would like to welcome you to our website. This page will provide you general information about our team members and our agency. It is my hope that the information it contains will help you become more familiar with how the Forest City Police Department is organized and operates.
It is my distinct honor to serve with the officers of the Forest City Police Department, as the Chief of Police. As a leader I am approachable and will continue to listen to the needs of our community. I will continuously evaluate the department's performance and adjust operations as needed, so that we continue to provide the level of excellence in police services for which Forest City is known. We will be proactive toward fighting crime and providing service-oriented activities to the citizens of Forest City.
My desire is for our agency to continue building positive relationships with all residents and community stakeholders. I have an open-door policy and I welcome your ideas and feedback as we strive to build a stronger and safer community together.