Forest City Pavilion On Park Square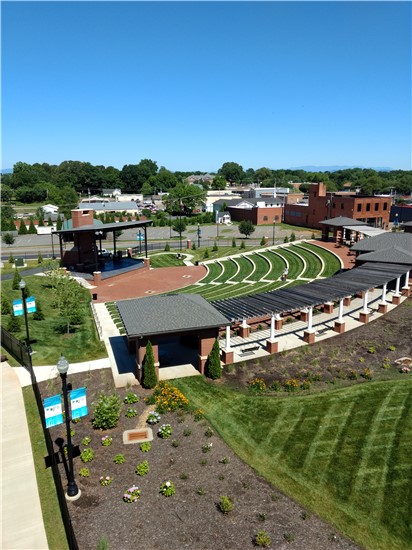 Photo Credit: Clay Evans
828.245.0365
Welcome to the Pavilion On Park Square (POPS), where enjoyment is as much about atmosphere and environment as it is about entertainment. When the Town of Forest City decided to undertake this multi-million dollar project, we were committed to creating a state of the art venue consistent with the high quality of life that is our community's hallmark, and we did!
Completed in 2019, POPS is unlike any other venue in the area. Designed by a team led by Odom Engineering, PLLC, POPS has been described as truly magnificent. Located adjacent to historic downtown Main Street and the brand-new Thermal Belt Rail Trail, POPS offers multiple themes for public enjoyment. The park includes a 2,000-seat amphitheater, a covered stage, a colonnade extending across the top of the amphitheater, two splash pads and a plaza with concession support and restrooms. We hope you accept our personal invitation to join us at POPS!
POPS INFORMATION
POPS is open every day from 8AM to sunset.
During our spring and summer season, the splash pad hours are open everyday from 10AM-9PM. If the splash pads are closed for any reason, we will post it on our Facebook page. There is no charge to access the park or the splash pads. Outside food and beverages are allowed if the concession stand is not open.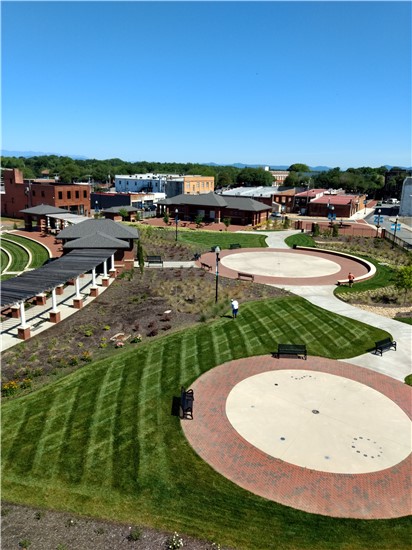 Photo Credit: Clay Evans