Fire Department
For All Emergencies - Dial 911
186 S. Church Street
Forest City, NC 28043
828.245.2111

MISSION STATEMENT
The mission of the Forest City Fire Rescue is to provide aggressive, twenty-four hour-a-day protection to the lives and property of the citizens and visitors of Forest City from the devastation of fire, hazardous materials incidents and mitigation of the effects of natural and man-made disasters.
FIRE CHIEF FERRELL HAMRICK
Ferrell Hamrick was promoted to Fire Chief on February 1st, 2016 after the retirement of Chief Mark McCurry. He served the Forest City Fire Rescue for 27 years prior to this date, 10 of which were as Assistant Chief.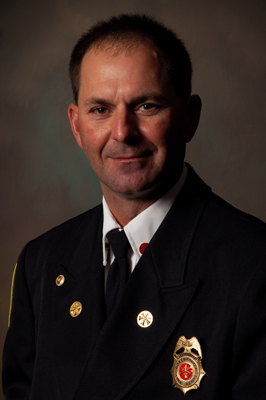 He has been awarded several accolades during his time with Forest City Fire Rescue, including 2013 Unit Citation – Water Rescue, the 2014 CPR Life Save. the Medal of Valor and the 25 Years of Service Award.
When becoming chief, his goals were to move the department into the future with a progressive approach on training, education, and prevention – not just for the public, but for the department as well.

Chief Hamrick is very proud of his employees and would like to publicly recognize them for their achievements. All paid firefighters are NC Certified EMTs; we now have a fire educator as a part of our staff. Nine firefighters are state-certified instructors who train others in the department.
Our goal is to educate all of our citizens on fire education and how to reduce the risk of fire. One way of doing this is with our free smoke detector program. Firefighters will go out and install the smoke detectors and counsel citizens on how to protect themselves from fire.

Our fire department also sponsors blood drives for the American Red Cross.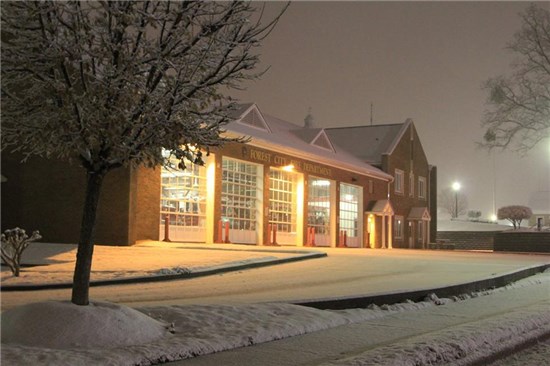 Our goals for the future will be to lead by example. Technology is leading us to a new frontier and we must ride the wave. Accountability of our firefighters must be upgraded with thermal imaging systems, tracking systems of interior crews, and Replace outdated equipment with multi-purpose equipment. Increase our service to the community with better medical care, on board computers for easy access of building pre-fire plans, more public fire education for the young and elderly. We must involve our community with our fire problems to get the best returns on our concerns for the betterment of all citizens when it comes to fire prevention.
Our roles in the future must go beyond our traditional role. Not forgetting these roles but incorporating them into a 21st century way of thinking. As technology and diversity changes, we must change.
The fire service years ago was the backbone of many communities. We must shoulder the responsibilities of getting that feeling back by becoming more involved with non-emergency community projects. Hosting community CPR classes, safety classes, home inspections, etc. This will be vital in keeping the support of the community: past, present, and future.