Your Library Card

HOW TO APPLY FOR A LIBRARY CARD
Mooneyham Public Library is a member of the Foothills Library Consortium, a cooperative made up of the six county and municipal libraries in Rutherford County, North Carolina.
In order to apply for a free library card, you must reside, work, own property, or attend school in Rutherford County. People who do not live, work, own property, or attend school in Rutherford County are considered Non-Residents. Non-Residents may obtain checkout privileges by paying a fee of $20.00 per year.
A library card issued from any Foothills Consortium library is valid at all other Foothills Consortium libraries.
New patrons must show photo identification (ID) that displays their current address when registering for a library card. If the ID provided does not display the patron's current address, a document or piece of mail bearing the patron's name and current address can be used as proof of address.
Examples of valid photo identification include:
Driver's license
State-issued identification card
Student identification card
Military identification card
Passport
VA Veteran's card
Examples of valid proof of address include, but are not limited to:
Utility bill (electric, gas, water, phone)
Insurance card/policy
Personal check
Bank statement
Tax notice
Vehicle registration
A library card or valid photo ID must be presented to borrow materials at any library.
Children between the ages of 5 and 16 are eligible for a juvenile library card. Juveniles must have a parent or legal guardian register as the responsible party on their account. Anyone over the age of 16 who has a valid photo ID may register as an adult account.
OUR COLLECTION
The library has a range of materials available for adults and juveniles to borrow with a library card.
Adults
Books (Fiction and Nonfiction)
CD Audiobooks
DVDs
Blood Pressure Kits
Juveniles
Books (Fiction and Nonfiction)
CD Audiobooks
DVDs
5 STEM Kits
10 Read and Build Kits
Young Adult Books (Fiction and Nonfiction)
The library also has an ongoing book sale in the circulation area.
Books and music CDs are $.25 each
DVDs are $1.00 each
CHECK OUT LIMITS
All adult and juvenile library card accounts have a strict 50 item checkout limit. Limited, or temporary accounts, have a checkout limit of 3 items. Checkout limits for certain materials (DVDs, music CDs, etc.) may vary by library in the Foothills Consortium.
The limits for materials at Mooneyham Library are as follows:
2 New Books per account
10 CD Audiobooks per account
1 STEM Kit or 1 Read and Build Kit per account
5 DVDs per family
LOAN PERIODS
The loan period for all items at Mooneyham Public Library, as well as the other libraries in the Foothills Consortium, is 2 weeks.
RENEWALS
All items have a total of 2 renewals. Items can be renewed up to 2 times as long as they are not on hold for another patron.
Material may be renewed in person, by phone or through the NC Cardinal online catalog. A PIN is required for online renewals.
CLICK BELOW TO ACCESS YOUR ACCOUNT AND RENEW YOUR ITEMS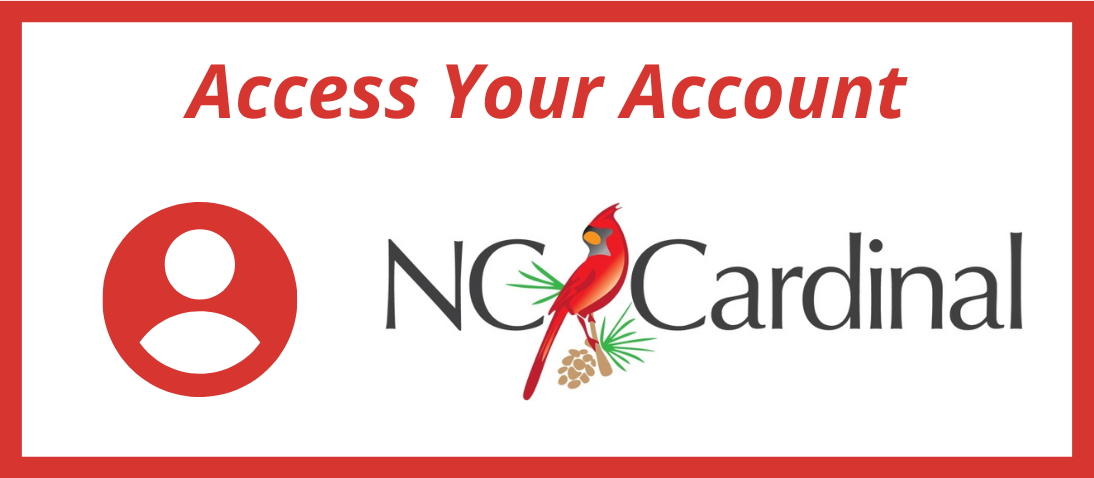 Log in using your library card number and PIN

If you do not know your PIN, visit us or call the library at (828) 248-5224 for assistance
OVERDUE FINES
All items at the library accrue and overdue fine of $.10 per day. REaD Student Access accounts do not accrue overdue fees for any material checked out.
If an account's balance exceeds $10.00, all borrowing privileges are blocked including use of the public computers.
Return borrowed materials inside the library at the circulation desk or outside in the book return. It is preferred for DVDs to be returned inside the library if possible in order to avoid damage in the return bin.
Please do not put money for fines in book pockets or audio-visual cases.