Finally Fridays ft. Carolina Soul Band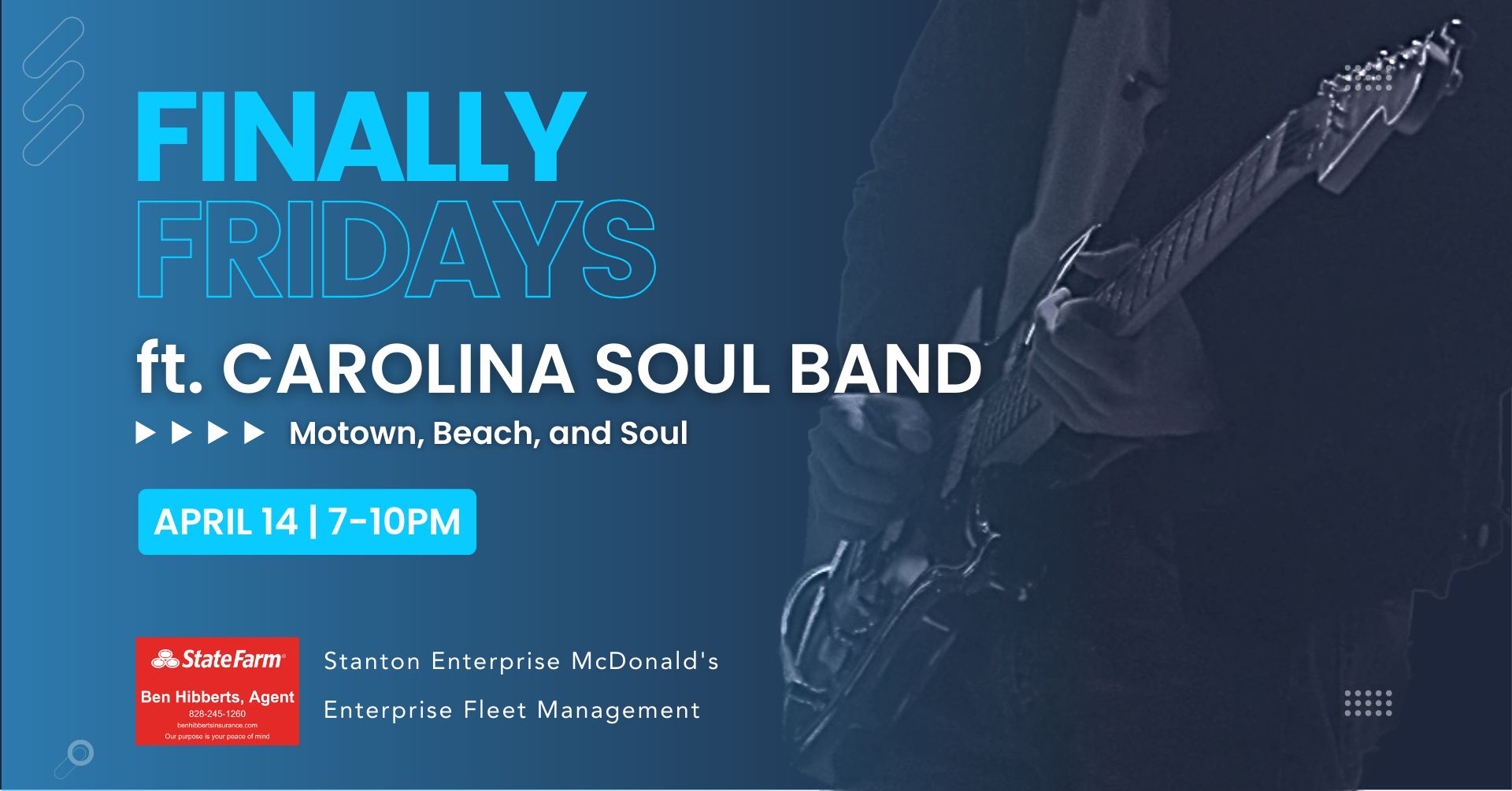 Join us on April 14 from 7-10PM for our free Finally Fridays Concert featuring Carolina Soul Band!
About the Band:
Carolina Soul Band performs sweet soul sounds of such legendary groups as The Drifters, The Coasters, The Four Tops, The O'Jays, Little Anthony and the Imperials, Smokey Robinson, The Temptations and many, many more. Carolina Soul Band takes you on an exciting journey through the musical history of Motown, Beach and Soul Music! You'll be clapping, dancing, and singing along with all your favorite songs of the 50s, 60s, 70s, 80s and 90s.
Featuring the versatile talent of some of the best musicians in the country, these performers have performed and shared the stage with such notable acts as The Drifters, Ollie Woodson, Little Richard, Percy Sledge, Dennis Edwards Temptations, The O'Jays, The Flamingos, The Tams, Carl Gardner and The Coasters, The Platter's, The Diamonds, The Manhattans, and The Crystals just to name a few.
Thank you to our sponsors!
Ben Hibberts State Farm
Stanton Enterprise McDonald's
Enterprise Fleet Management