Finally Fridays ft. The Swingin' Richards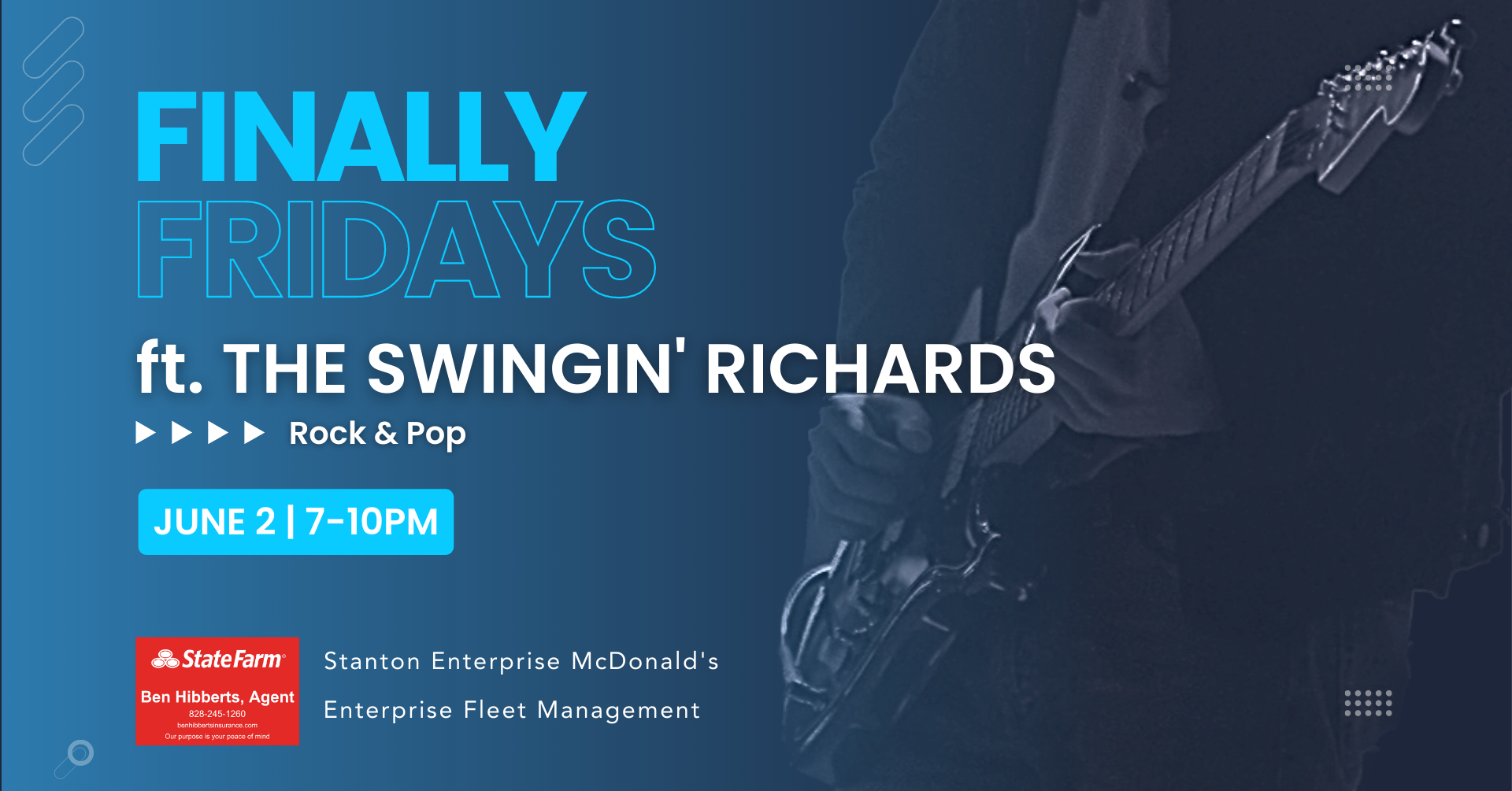 Join us on June 2 at 7PM for our free Finally Fridays Concert featuring The Swingin' Richards for an exciting rock and pop show!
About the Band:
The Swingin Richards' mission statement is simple: ROCK THE HOUSE! Debuting as the opening band for James Brown back in 2001, The Swingin Richards have been providing great music and a real good time at all types of private events for over two decades. With soulful lead vocals, a kickin' rhythm section, and groovin' horns, it's no surprise that The Swingin Richards have become a favorite for weddings, galas, corporate parties, and even The Carolina Panthers' events. Unmatched synergy, passion, and fun are guaranteed at every Swingin' Richards event.
Thank you to our sponsors!
Ben Hibberts State Farm
Stanton Enterprise McDonald's
Enterprise Fleet Management