Jenna Bridges Day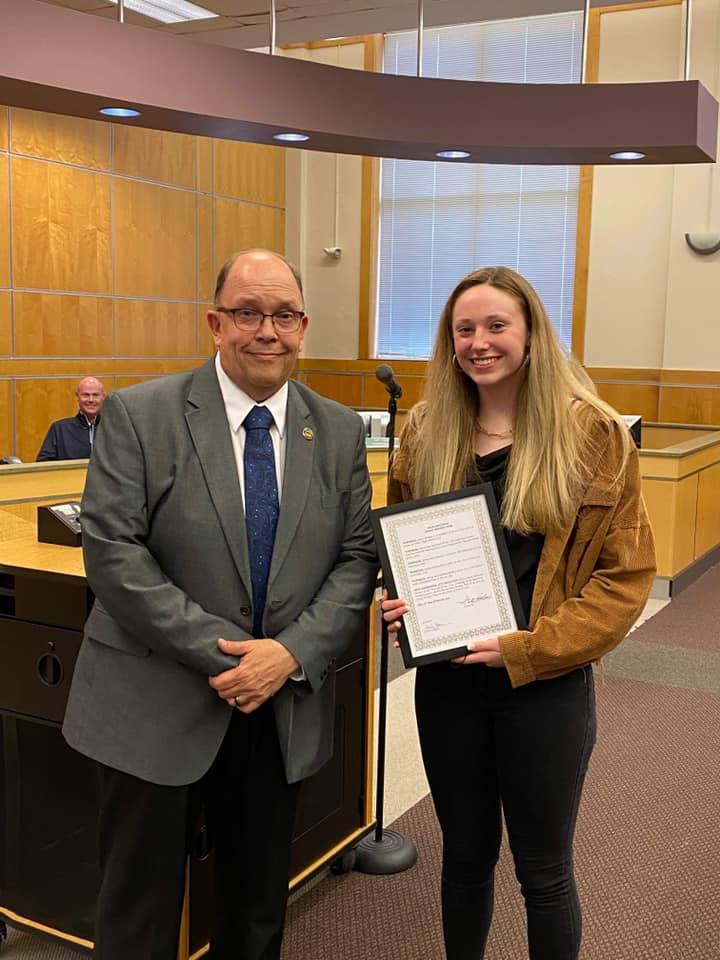 Mayor Steve Holland has proclaimed Friday, March 26, 2021 as "Jenna Bridges Day" in the Town of Forest City. Jenna was recognized at the Forest City Town Council's meeting on March 15.
Jenna, a senior member of the Chase High Swim Team, recently won the 1A/2A NCHSAA State Champion 100m fly. She is a three-peat winner, having won the same competition in her sophomore and junior year. Jenna was named SWAC Female Swimmer of the Year, an award she also won her sophomore year. She is a 2019 and 2020 Scholastic All American.
Jenna started her swimming career at the Callison Recreation Center Pool in Forest City when she started swim lessons at the age of 3. She served as lifeguard at the Clay Street Pool. Along with being a member of the Chase High Swim Team, Jenna has been a part of the Rutherford Swim Team and is currently swimming with the Y-Spartaquatics/Greater Spartanburg YMCA team.
After graduation, Jenna will be heading to Baton Rouge, LA to swim for the LSU Tigers.