Keep Us Posted Postcard Contest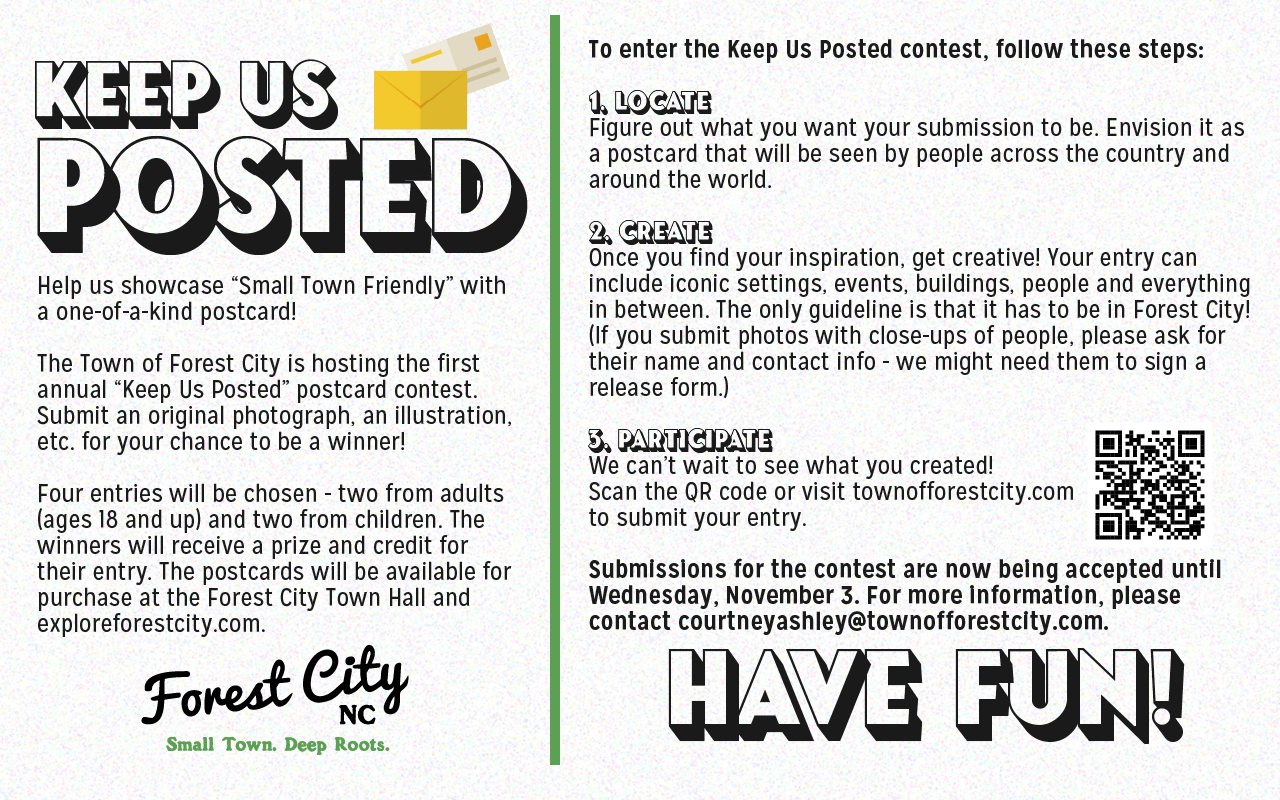 PRESS RELEASE: Town of Forest City's "Keep Us Posted" Postcard Contest Announced
CONTACT: Courtney Ashley, Town of Forest City, 828.245.0365, courtneyashley@townofforestcity.com
FOREST CITY, NC — The Town of Forest City is searching for the perfect postcards to showcase "Small Town Friendly".
The Town is hosting the first annual "Keep Us Posted" postcard contest. You can help to highlight our unique town by snapping an original photograph or creating an illustration. The postcards will be available for purchase, and they will be sent out all across the country and the world as a reminder of how special our town is.
Up to four entries will be chosen as winners. The winners will receive a prize and credit for their entry. The postcards will be available for purchase at the Forest City Town Hall and exploreforestcity.com.
Submissions for the contest are now being accepted until Wednesday, November 3, 2021. You can submit your entry at forms.google.com. For more information, please contact courtneyashley@townofforestcity.com.