I Love The 80's Night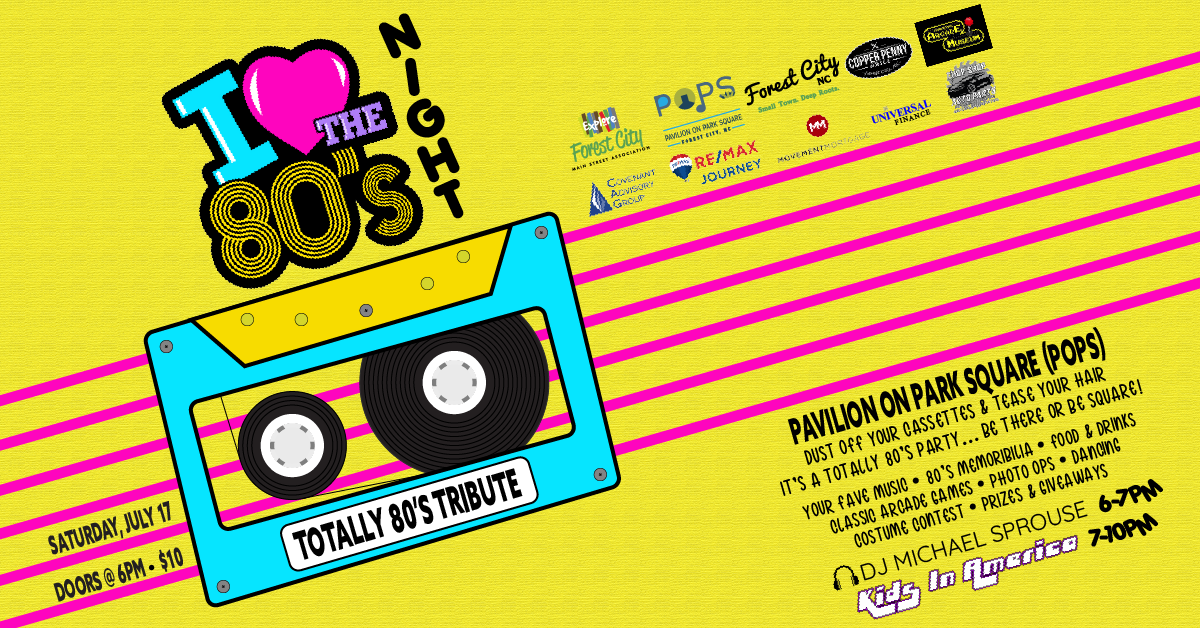 I Love The 80's Night • Kids In America & DJ Michael Sprouse

• Saturday, 7/17

• 6-10PM
Dust off your cassettes and tease your hair. It's a totally 80's party at POPS... be there or be square! Featuring your fave music from the "Ultimate 80's Tribute" Kids in America and local favorite DJ Michael Sprouse, 80's memorabilia, food & drinks, classic arcade games, photo ops, dancing, costume contests and prizes & giveaways, I Love The 80's Night is gonna be so wicked. Tickets are only $10 and will be sold at the gate on the day of the event. Gates open at 6PM.
ABOUT THE BAND
Ready to be blasted into the past? Kids in America is a high-energy, power-packed, ultra-fun, 6-piece band paying tribute to the totally awesome 1980s. Kids in America covers all genres from this timeless decade. New wave, pop, dance, rock ballads and more. Kids in America specializes in recreating visually and take pride in delivering spot-on sound of all your favorite 80s hits. They encourage crowd participation and their fans have so much fun at our shows. We totally love this!
Kids In America is an 80s Tribute band performing nationally and based out of Charlotte, NC. Their shows cover the biggest hits and artists of this iconic era - Madonna, Michael Jackson, Guns and Roses, Duran Duran, Prince, Journey, Cyndi Lauper, The Cure, Pat Benatar, The Cars and much more! Costumes, props and performance provide a full 80s stage show! Kids In America brings any festival, event or party to the next level! Join us to bring back memories and create new ones to last forever.
Get ready to jam with Kids In America: Kids In America Mash-Up.