DiverseCity

DIVERSECITY
•

SATURDAY, SEPTEMBER 18

•

11AM-7PM

DiverseCity is a multicultural festival that celebrates and unifies the cultural cornerstones of various heritages through live music, food, artisans, vendors and more. POPS will be transformed into a marketplace of cultural favorites paired with jamming music for a sizzling family fiesta. This integrated event will feature something for everyone, and attendees can journey through various represented countries and experience their people, music, art, food and culture. DiverseCity was inspired by the festival of the same name in our sister city - Charlottetown, Prince Edward Island.

Admission is free to the public, and the event is kid-friendly. Booth vendors will set up throughout the park that offer different experiences like handmade art exhibits, information about cultural programs in Rutherford County, face painting and more. We will have concessions from Explore Forest City, food trucks, games and more. The first 200 in the gates will also receive a free t-shirt - we'll have adult and children's sizes. We believe that this is a great way for us to come together as a community to showcase all of the amazing cultural opportunities that are available in Rutherford County!

As we prepare to host

DiverseCity

, we ask all participants to follow the NC COVID-19 safety protocols for the safety of all visitors and staff. These protocols include being considerate of others and providing ample amounts of space, practicing good hand, cough and sneeze hygiene, using the sanitizing and handwashing stations that are located throughout the park and staying home if you feel unwell. We also strongly encourage you to wear a mask in areas that may have a high concentration of people, regardless of your vaccination status. Please join us in committing to follow our guidelines to help us accomplish our goal of hosting a safe and successful event for everyone involved.

We deeply appreciate your understanding and support. For updates and information on DiverseCity, please visit

townofforestcity.com/diversecity

. If you have specific questions, please message us or contact 828.245.0365 or courtneyashley@townofforestcity. We're looking forward to seeing you at POPS!
PERFORMER LINEUP
11-11:30AM - DJ Keith Earley
11:30AM-12PM - Upstate Capoeira
12-12:30PM - DJ Keith Earley
12:30-1:30PM - Just "Ess" and the Band
1:30-2PM - DJ Keith Earley
2-3PM - Daniel Garvin
3-3:30PM - DJ Keith Earley + Zumba w/ Jennifer
3:30-4PM - Upstate Capoeira
4-4:30PM - DJ Keith Earley
4:30-5:30PM - Caroline Calouche & Co.
5:30-5:45PM - DJ Keith Earley
5:45-7PM - Carolina Soul Band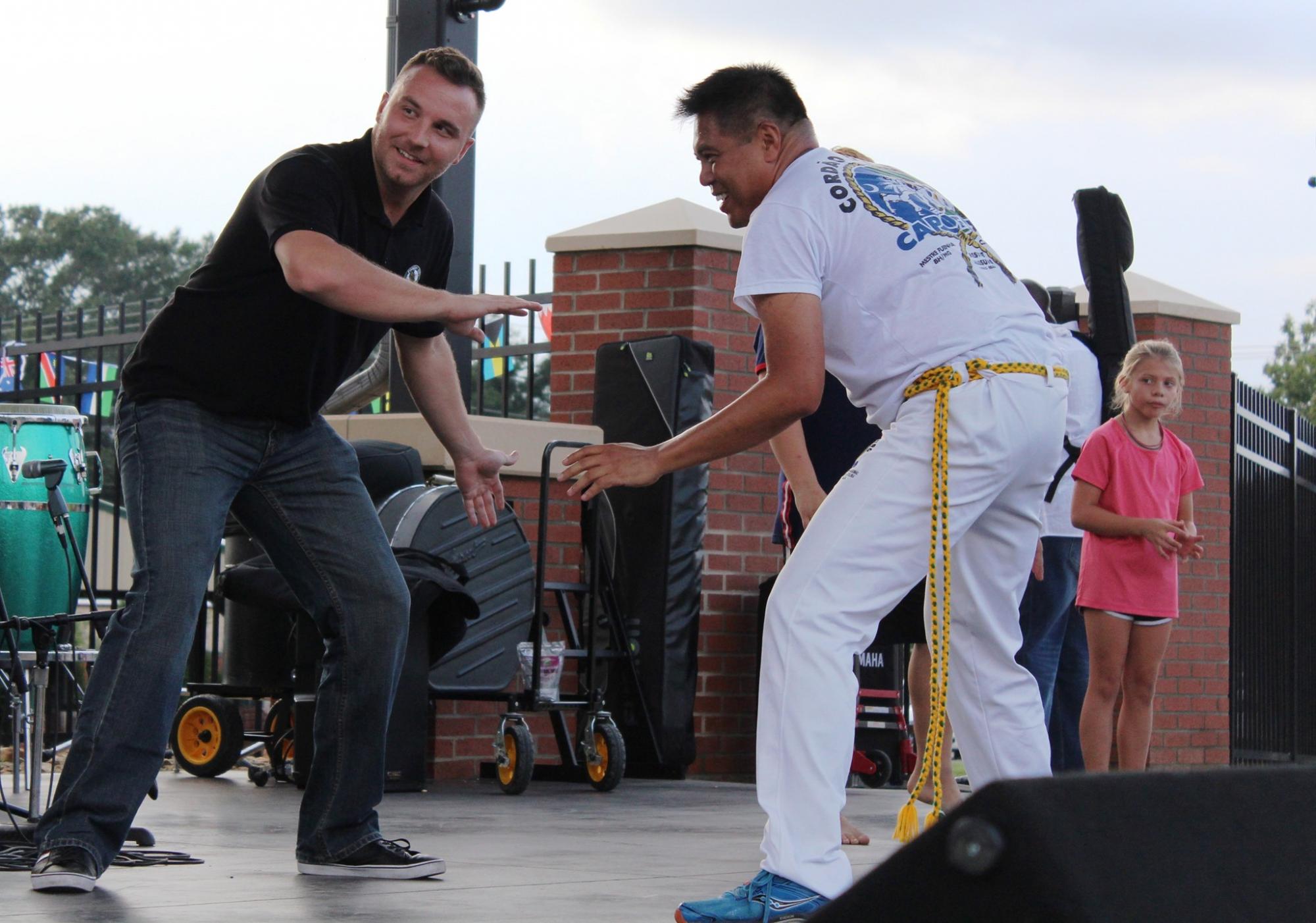 UPSTATE CAPOEIRA
Back by popular demand! Upstate Capoeira performed at DiverseCity in 2019. Mestre Neguinho and Professora Risadinha co-founded Upstate Capoeira in June 2015 in the Upstate region of South Carolina. They also recently opened their Gastonia, NC location called Equilibrio Movement Culture Center. He and his wife, Professora Risadinha, are available for classes, residencies, after-school programs, personal training, performances and production nationally and internationally. With a combined 40+ years of experience, they bring an intense love and energy to what they do. Mestre Neguinho has been part of the group Capoeira Cordao de Ouro since 1989 and Professora Risadinha has been training capoeira since 2001 and mostly as a student of Mestre Doutor.
Capoeira is a Brazilian martial art that combines elements of dance, acrobatics, and music. It was practiced by enslaved Africans in Brazil at the beginning of the 16th century. It is known for its acrobatic and complex maneuvers, often involving hands on the ground and inverted kicks.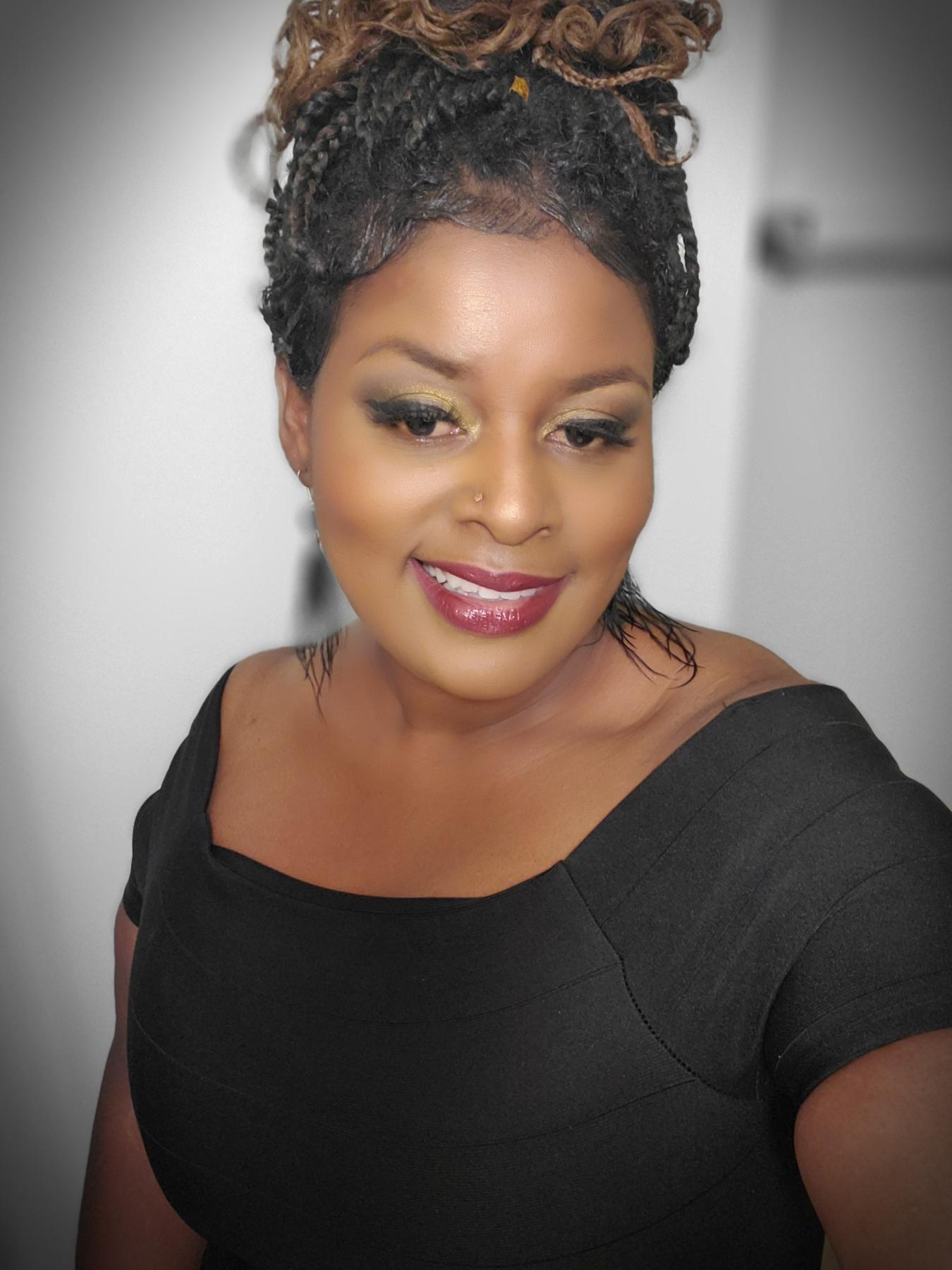 JUST ESS & THE BAND
Led by Rutherford County native Georgia Washburn, Just Ess & the Band will have you up on your feeting and dancing and singing along to some of your favorite songs.

DANIEL GARVIN
Native American Daniel Garvin, whose name in the Mi'kmaq tribe is Okinow, resides in Landrum, South Carolina and has unlimited talents, including playing the flute and drums and performing pow wow ceremonies. Garvin said he knew he was drawn to the culture, the tribe and his lineage well before his father opened up to him about the tribe. Garvin has said that doing these ceremonies is like church for him, and in doing them, he can find out more about his tribe and his father. Garvin leads audiences in playing the native drum to the songs of the Mi'kmaq and Cherokee tribes (of which his wife Kay is descended) and plays songs ranging from "Amazing Grace" to the "Sunset Song."

ZUMBA W/ JENNIFER
Led by dance fitness instructor Jennifer, this time is all about combining fitness and fun! It's a total workout, combining all elements of fitness – cardio, muscle conditioning, balance, flexibility, boosted energy and a serious dose of awesome! Join in on the fun with Jennifer.

CAROLINE CALOUCHE & CO.
CC&Co. is a contemporary dance and aerial circus arts non-profit organization dedicated to inspiring people of diverse backgrounds to explore beyond their boundaries through performance and education. Their vision is to create educational opportunities for people to experience the world from a unique and artistic perspective, which will enrich their lives and the lives of those around them. CC&Co. will be performing their "Random Acts of Kindness" demonstration.​

CAROLINA SOUL BAND
Carolina Soul Band performs sweet soul sounds of such legendary groups as The Drifters, The Coasters, The Four Tops, The O'Jays, Little Anthony and the the Imperials, Smokey Robinson, The Temptations and many, many more. The Carolina Soul Band takes you on an exciting journey through the musical history of Motown,Beach,and Soul Music! You'll be clapping, dancing, and singing along with all your favorite songs of the 50's, 60's, 70's, 80's and 90's.

Featuring the versatile talent of some of the best musicians in the country, these performers have performed and shared the stage with such notable acts as The Drifters, Ollie Woodson, Little Richard, Percy Sledge, Dennis Edwards Temptations, The O'Jays, The Flamingo's, The Tams, Carl Gardner Coaster's, The Platter's, The Diamond's, The Manhattan's and The Crystal's just to name a few.
FOOD VENDOR LINEUP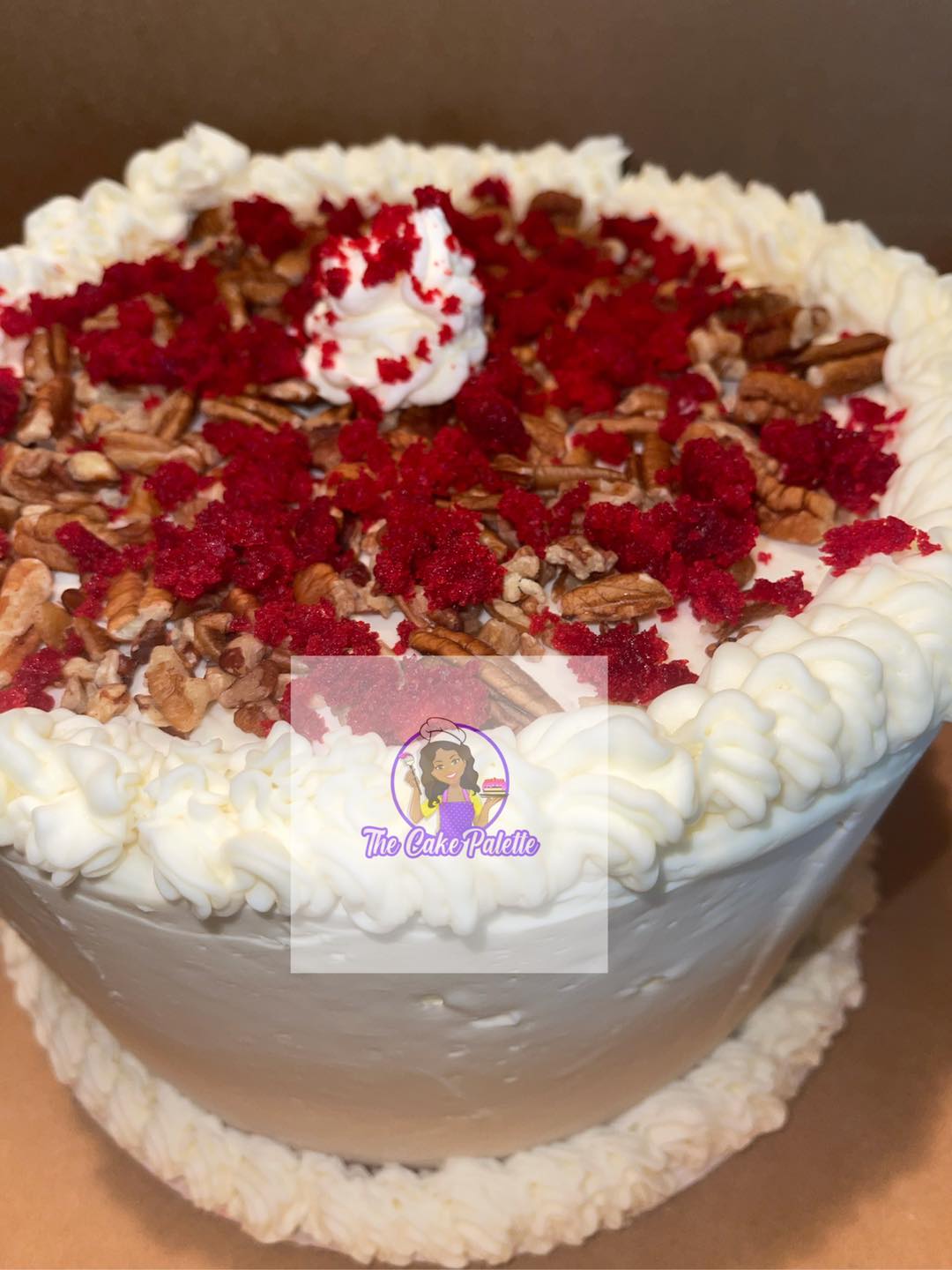 THE CAKE PALETTE
Gourmet
cakes, brownies, cookies, cupcakes and more!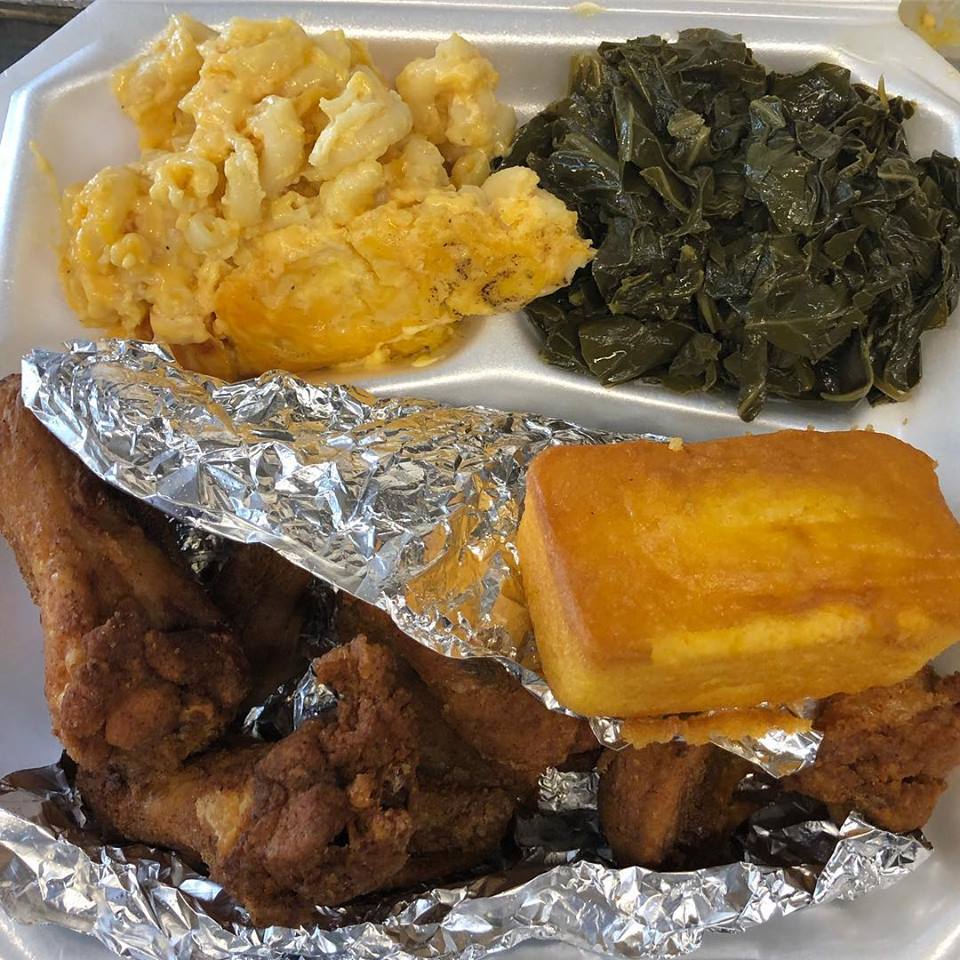 ILK LEGENDARY SOUL FOOD
Very appropriately named because their food really is legendary. Specialty wings, fish, fries and all the traditional southern soul food you can think of.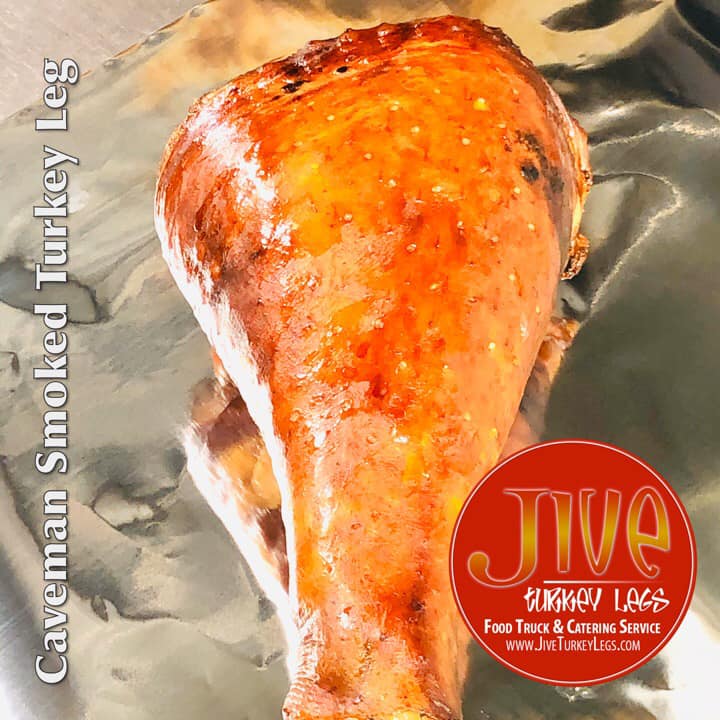 JIVE TURKEY LEGS
Delicious mouth-watering "Walking Around" food items traditionally found at carnivals, theme parks, festivals and fairgrounds. Turkey legs, nachos, brisket, bratwurst, funnel cakes, chicken chi chi, potato dogs, potato towers, potato hives and more.

KOLEKOLE ICE
Snow cones, funnel cakes, fried Oreos and seasoned popcorn!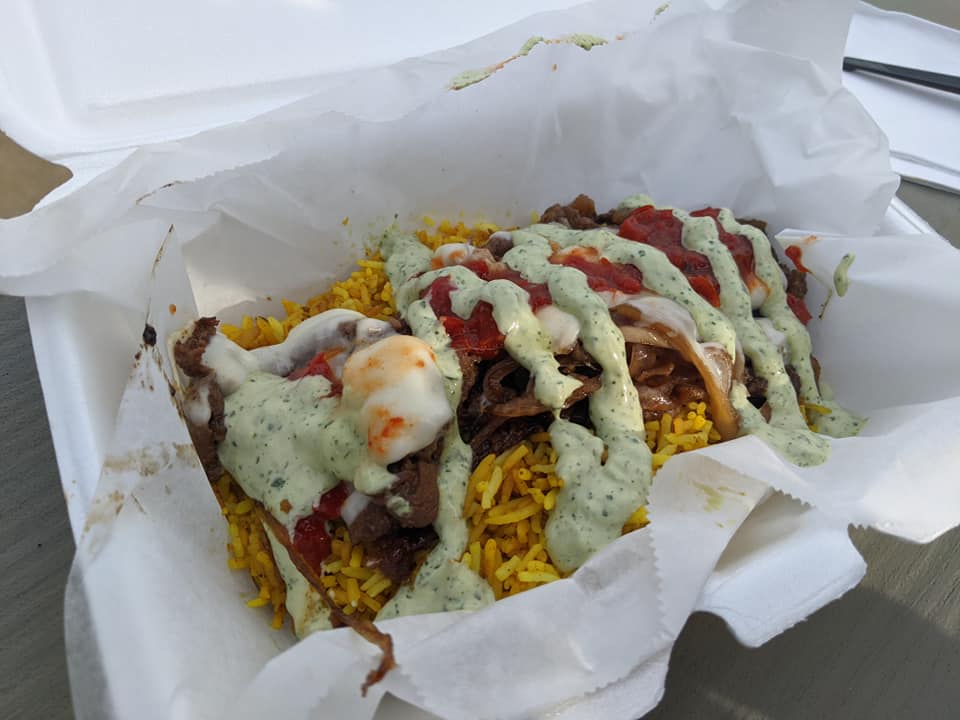 NAAN SENSE
Their menu is a fusion of South Asian and Southeast Asian flavors, served on your pick of a sandwich or rice bowl. Welcome to Naansense - the only thing they take seriously is food.
BOOTH VENDOR LINEUP

31SUMMERS JEWELRY
Handcrafted jewelry and accessories inspired by you - created with beads, wire, fabric, gems, industrial fittings and metals.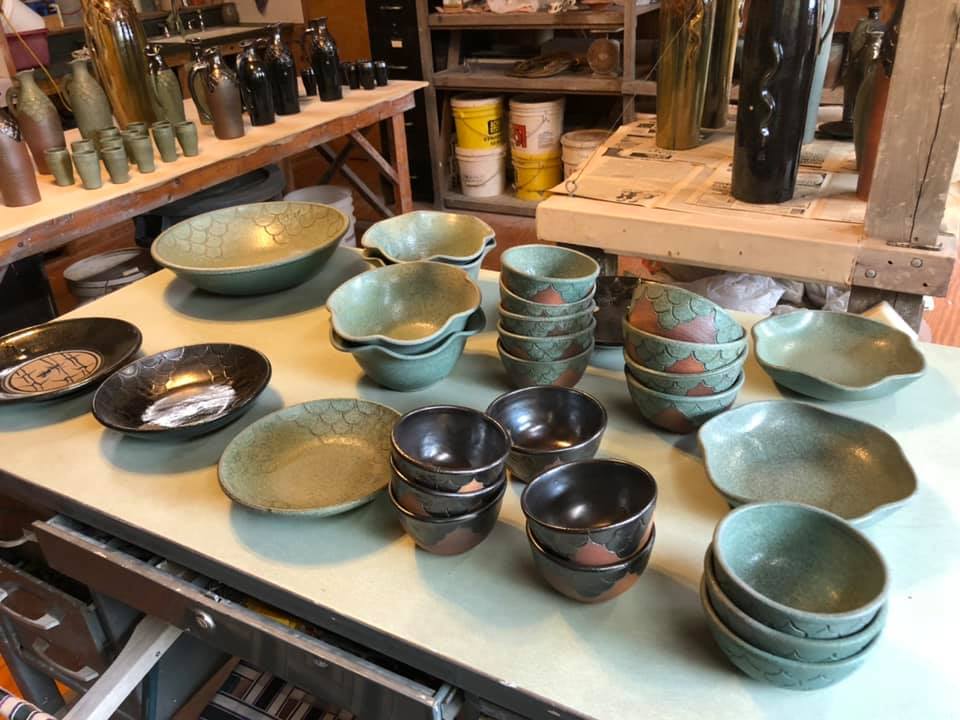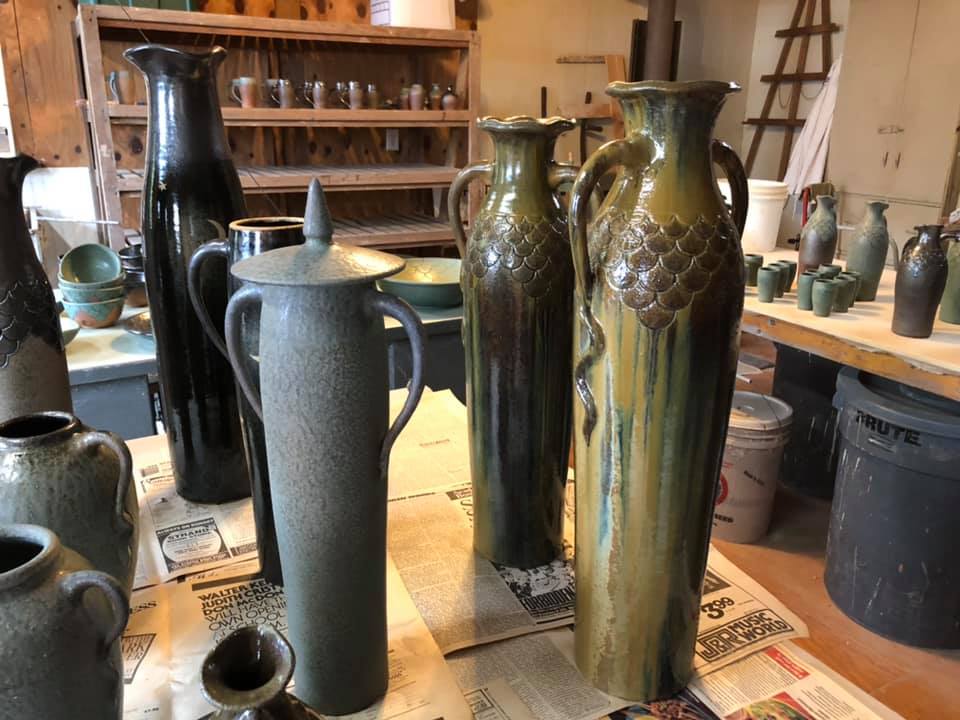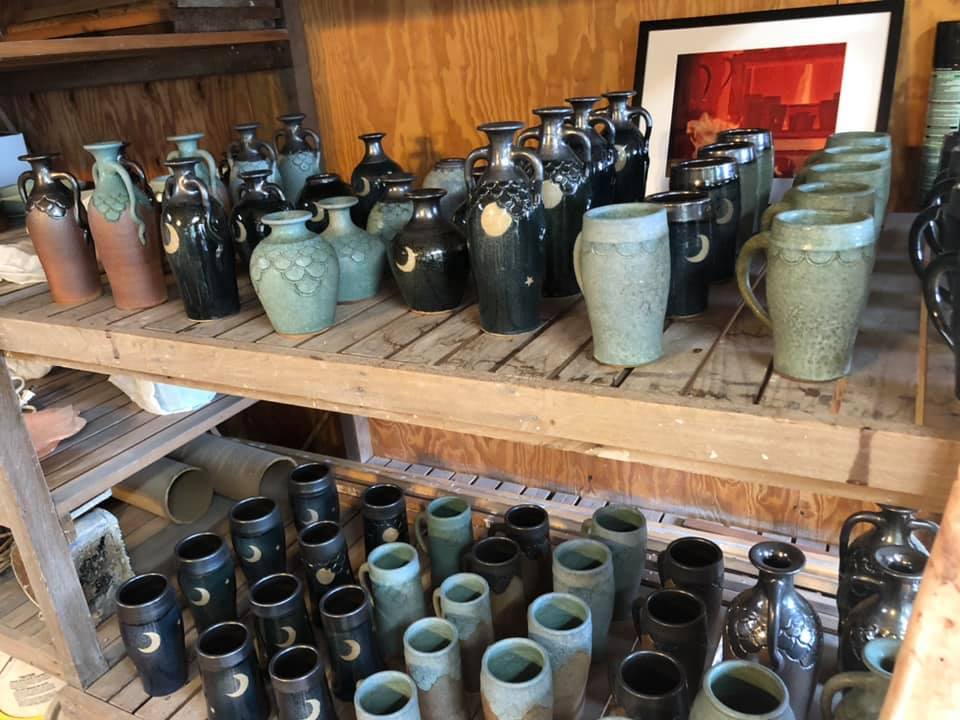 BAIRSDEN POTTERY
facebook.com/danielbairpottery
A cottage industry featuring Wood-fired Pottery by Daniel C Bair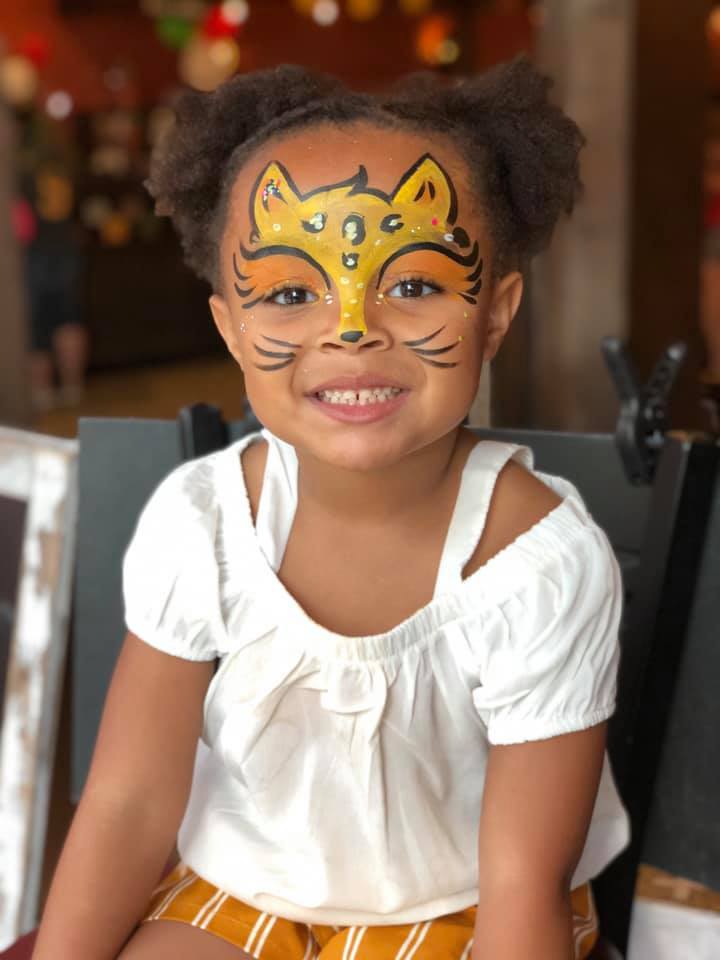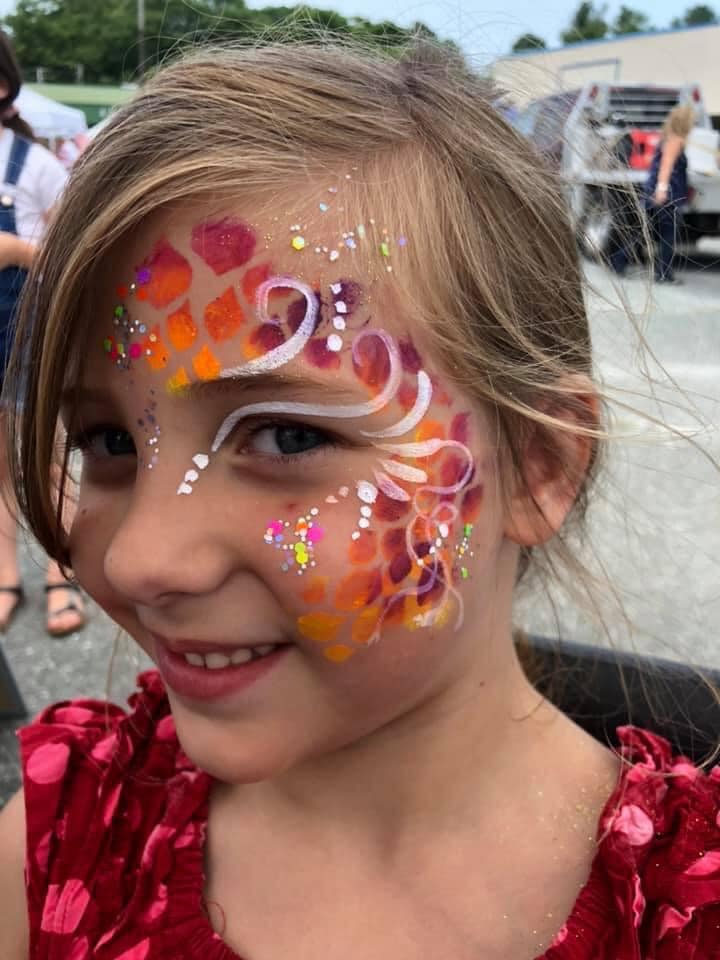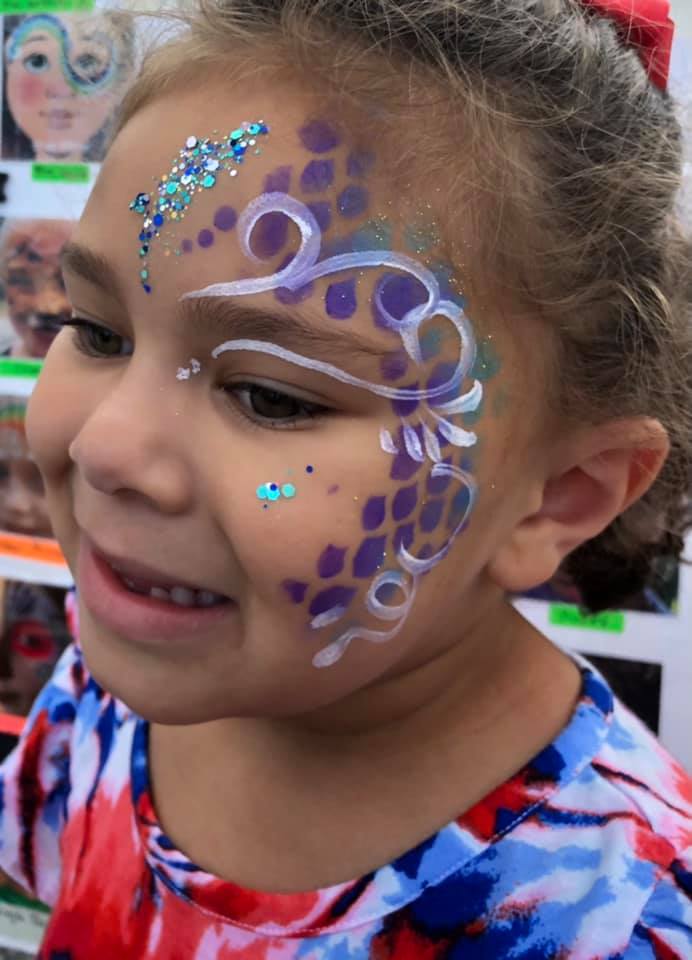 BELLA BRUSH FACE PAINTING
facebook.com/bellabrushfacepainting
Professional face painting, air-brushed temporary tattoos, waterproof face and body art, glitter tattoos and fine art body panting.

CAROLINA CHIROPRACTIC PLUS
Their mission is to serve their patients and their community with the spirit of total caring, providing quality service to each patient as a unique individual with specific health needs and wants. At their family-based wellness practice, they offer a broad range of specialties and modalities.

CREATIONS BY H
Handmade jewelry and home decor items

DOVE DISASTER ART
Custom and unique artwork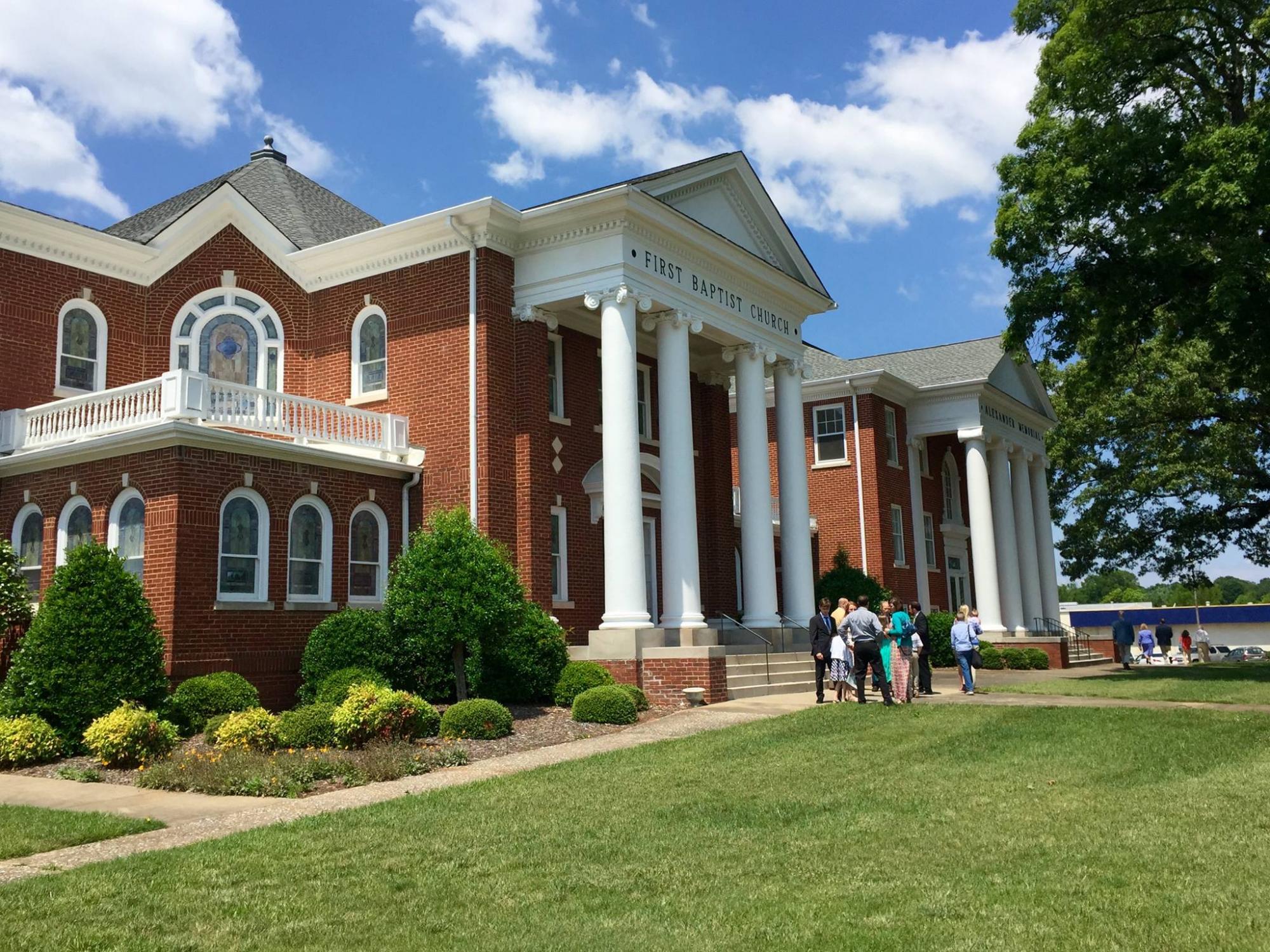 FIRST BAPTIST CHURCH
First Baptist Church of Forest City is strongly committed to sharing the Gospel of Jesus Christ through social ministry throughout their community and in cooperation with churches of various denominations. During the festival, FBC will have an arts and crafts station where kids can create flags from different countries and learn about various cultures.
FOOTHILLS NURSING
Foothills Nursing will provide complimentary blood pressure checks and heart healthy pamphlets.

FOOTHILLS UNIVERSAL SERVICES
foothillsuniversalservices.org
Foothills Universal Services is dedicated to bridging the gaps created by racial, health and socioeconomic disparities. They provide a variety of support services and help to connect their customers with community resources. During the festival, FUS will host several rounds of Loteria. Lotería is a traditional game of chance, similar to bingo, but using images on a deck of cards instead of numbered ping pong balls. It is the perfect game to teach kids about Mexican culture or to reinforce their Spanish vocabulary.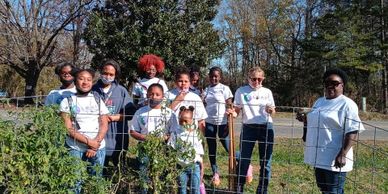 GRAHAMTOWN TEAM
G-Team is a non-profit organization dedicated to beautification, safety & youth in Grahamtown.

ISOTHERMAL COMMUNITY COLLEGE GLOBAL DISTINCTION & CLUBS
isothermal.edu/academics/global-distinction
Global Distinction focuses on what it means to be a global citizen and how students can apply this knowledge to their academic, personal, and professional endeavors. These organizations will have lots of giveaways and information about their programs. They will also have a coloring book station of important people in history and world travels.

JO'S FUNKI JEWELRY & KIRK'S KREATIONS
Jo's Funki Jewelry is handcrafted and one-of-a-kind necklaces, earrings, bracelets and more, designed and crafted with love by Joanne Waller. Jo starts by picking a centerpiece and then lets her imagination run wild as she works with gemstones, glass, wood, ceramic and anything else she can get her hands on.

LITTLE FIREFLY STUDIOS & COLDWELL BANKER KING
etsy.com/shop/LittleFireflyStudios
All handcrafted pieces so each pair is one-of-a-kind and perfectly imperfect. Each collection in Stacey's shop reflects her joy of dabbling in a variety of styles as well as trying new designs and techniques. You'll find everything from beaded sparkly pieces to tassels and wooden shapes. During the festival, they will have a bracelet-making activity for kids.

LOTUS AND THE WOLF
Sustainable massage bars for anxiety, Sensory Processing Disorder, Autism, post-workout and more. Massage oils, candles, smudge spray for natural relief.

NEXT DOOR USED BOOKS
Your used book destination! Offering 20,000+ gently used books with diverse categories and something for everyone. Books, pottery, gifts & tea - you'll love it all!

PISGAH LEGAL SERVICES
Pisgah Legal Services provides free civil legal assistance to low-income people in Western North Carolina that are facing domestic violence, homelessness, lack of health care or income inequality.

RHA PREVENTION RESOURCE CENTER
rhahealthservices.org/prevention-resource-centers
RHA began as a small provider of support services to people with intellectual and developmental disabilities in North Carolina. Over the years, they have expanded to include a broad range of disability services and continue to add other types of services across multiple states to meet their communities' needs. They have also added high-quality behavioral health services to support people with a wide variety of mental health and substance use needs as well as support services for those who are Deaf and Hard of Hearing. They focus on helping people live their best lives through setting and reaching personal goals, forming and sustaining meaningful community connections and relationships, achieving positive outcomes in health and wellness, and more. During the festival, RHA will have giveaways and a "drunk goggles" activity.

RUTHERFORD COUNTY DEMOCRATIC PARTY
The Rutherford County Democratic Party is the chartered affiliate of the North Carolina Democratic Party. They represent the political interests of Rutherford County Democrats through direct political action and community service. During the festival, they will have a voter registration booth.

RUTHERFORD COUNTY LIBRARY
The Rutherford County Library serves as the main branch of public libraries in Rutherford County. This branch often holds events for the general public to attend. The library offers children's services, clubs, groups, kits and specialty items, maker-space services, online resource links and passport services.

ST. GABRIEL'S & ST. FRANCIS EPISCOPAL CHURCH
The Episcopalian Church has a legacy of inclusion, aspiring to tell and exemplify God's love for every human being. Women and men can serve as bishops, priests and deacons, and laypeople and clergy cooperate as leaders at all levels of the church. They believe that leadership is a gift from God which can be expressed by all people, regardless of sexual identity or orientation. During the festival, they will provide information about diversity within the Episcopal Church and the Anglican Communion.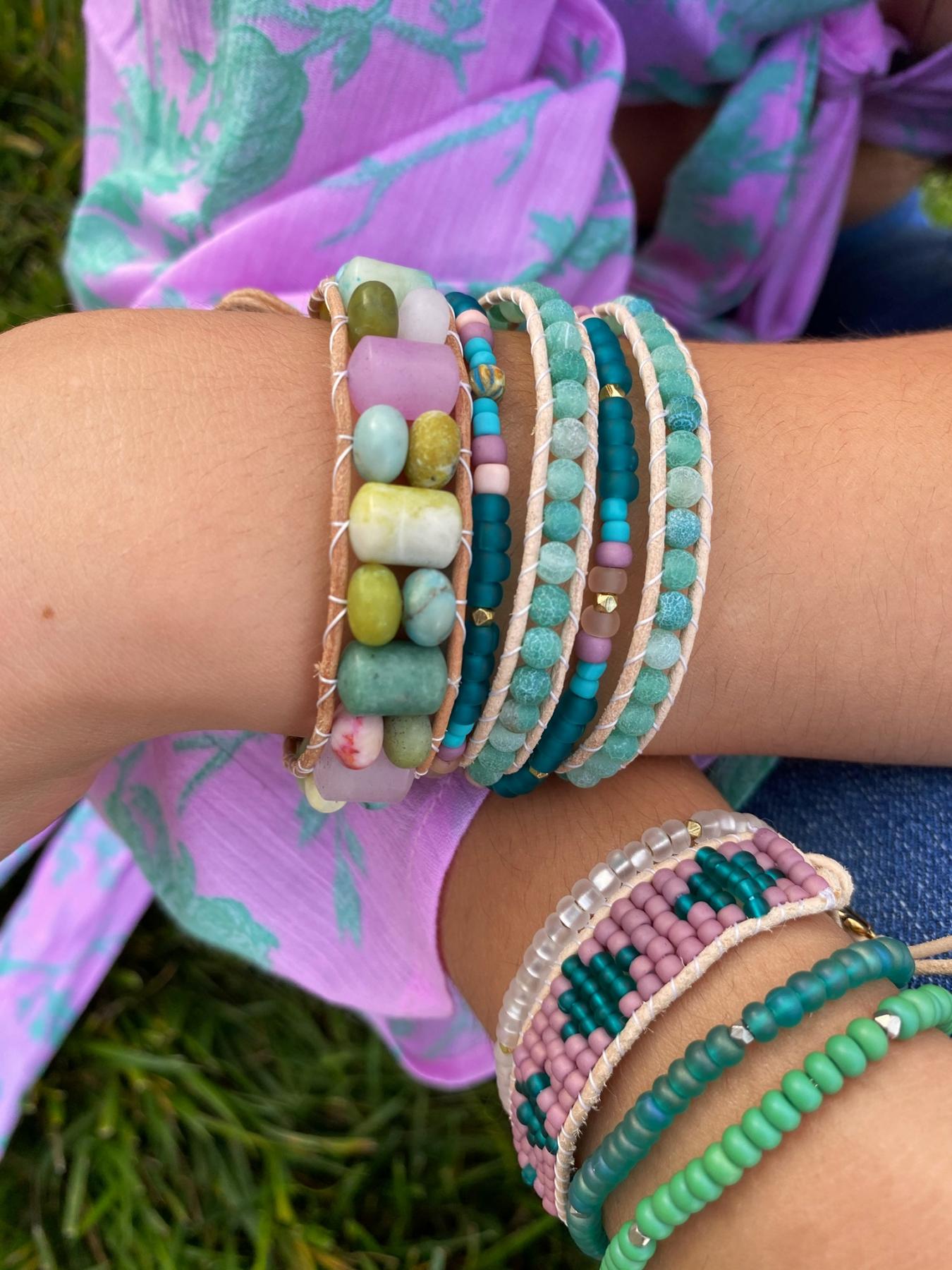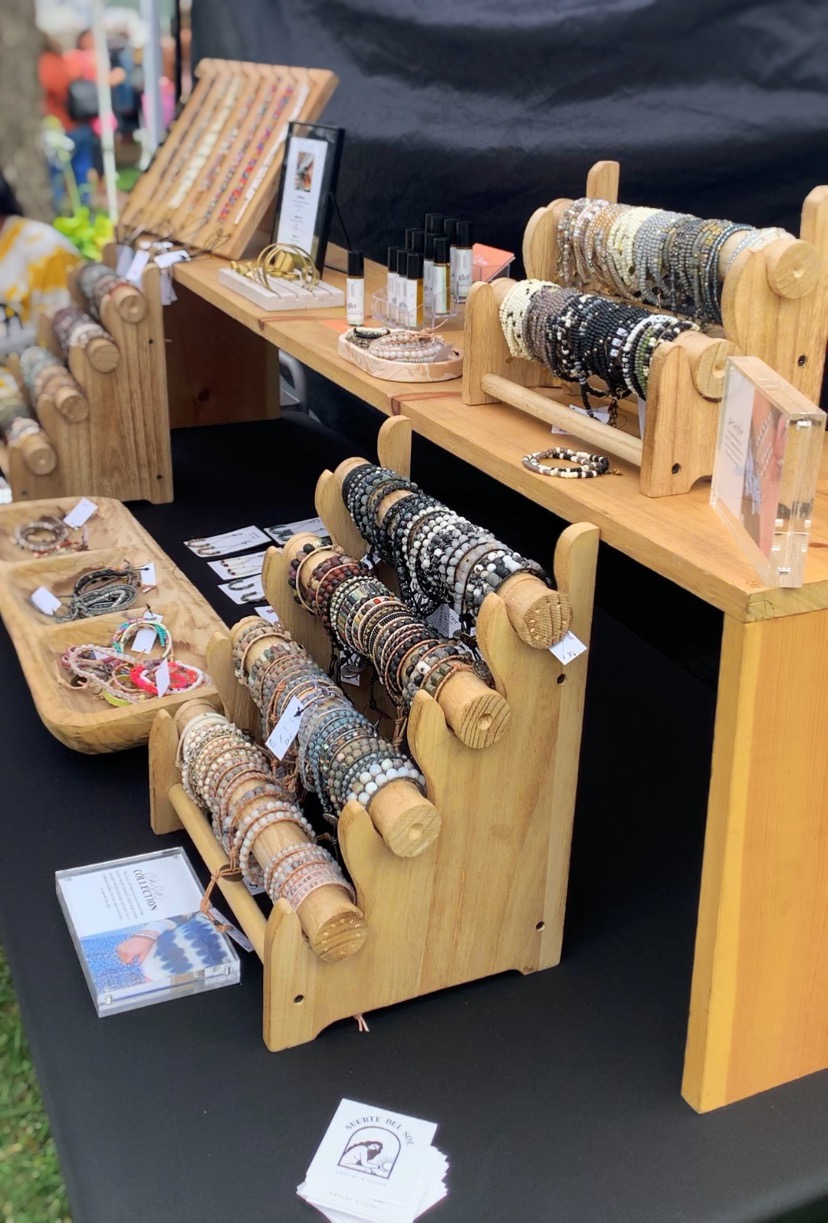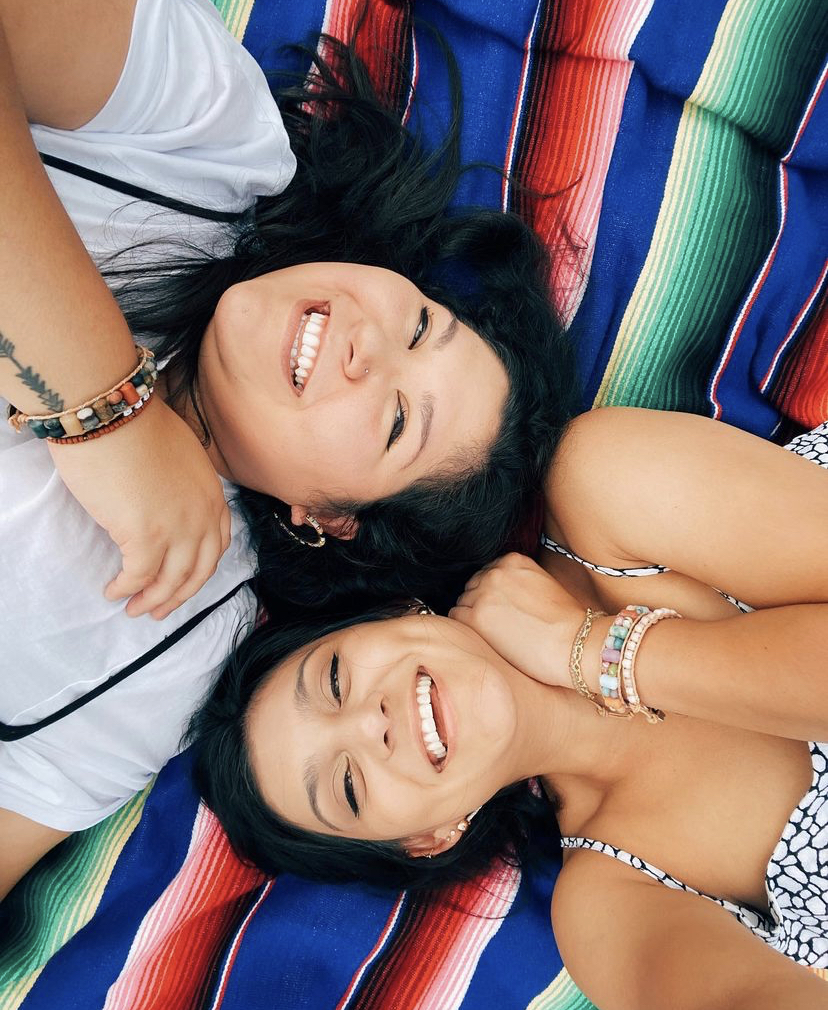 SUERTE DEL SOL
Gourmet cakes, brownies, cookies, cupcakes and more!

UNITED WAY OF RUTHERFORD COUNTY
United Way fights for the health, education and financial stability of every person in every community in Rutherford County. During the festival, United Way will be giving away t-shirts and resource bags.

WESTERN & SOUTHERN LIFE
Western & Southern Life adheres to a basic principle: exceptional service to their policyholders. High-quality, personalized service has always been and continues to be the company's primary objective. Through their affiliate companies and a growing staff of financial representatives, they can help you with life insurance, retirement solutions and evaluation of your financial needs and goals.

WONDERMINT STUDIO
facebook.com/wondermint.studio
WonderMint is a visual arts studio owned by Athon Rafferty. During the festival, Athon will assist and guide the public in participating with a collective paint project that will be displayed on Main Street after the festival.